• Combo of posed and wrapped photos on blankets and props

• Fine Art Photo Album

• 100+ Digital Images

• Optional Parents/Siblings
• Combo of posed and wrapped photos on blankets and props

• 35 Digital Images of your choice

• Optional Parents/Siblings
• Baby wrapped entire session

• 8 Digital Images

• One baby

• No additional family members
To ensure availability please book at your earliest convenience.  You can book your newborn session at any time during your pregnancy, where we will set a tentative date and finalize that date once baby arrives.  Most book in their second trimester, though I do have a few last minute openings.
Studio sessions are scheduled on weekday mornings between 9 and 10 am.  
The session typically lasts 2-3 hours depending on each baby.
I will email you the proofs of your photos same day and you will be able to choose the images you want.
*Prices are subject to change at any time without notice.  Price is locked in at booking.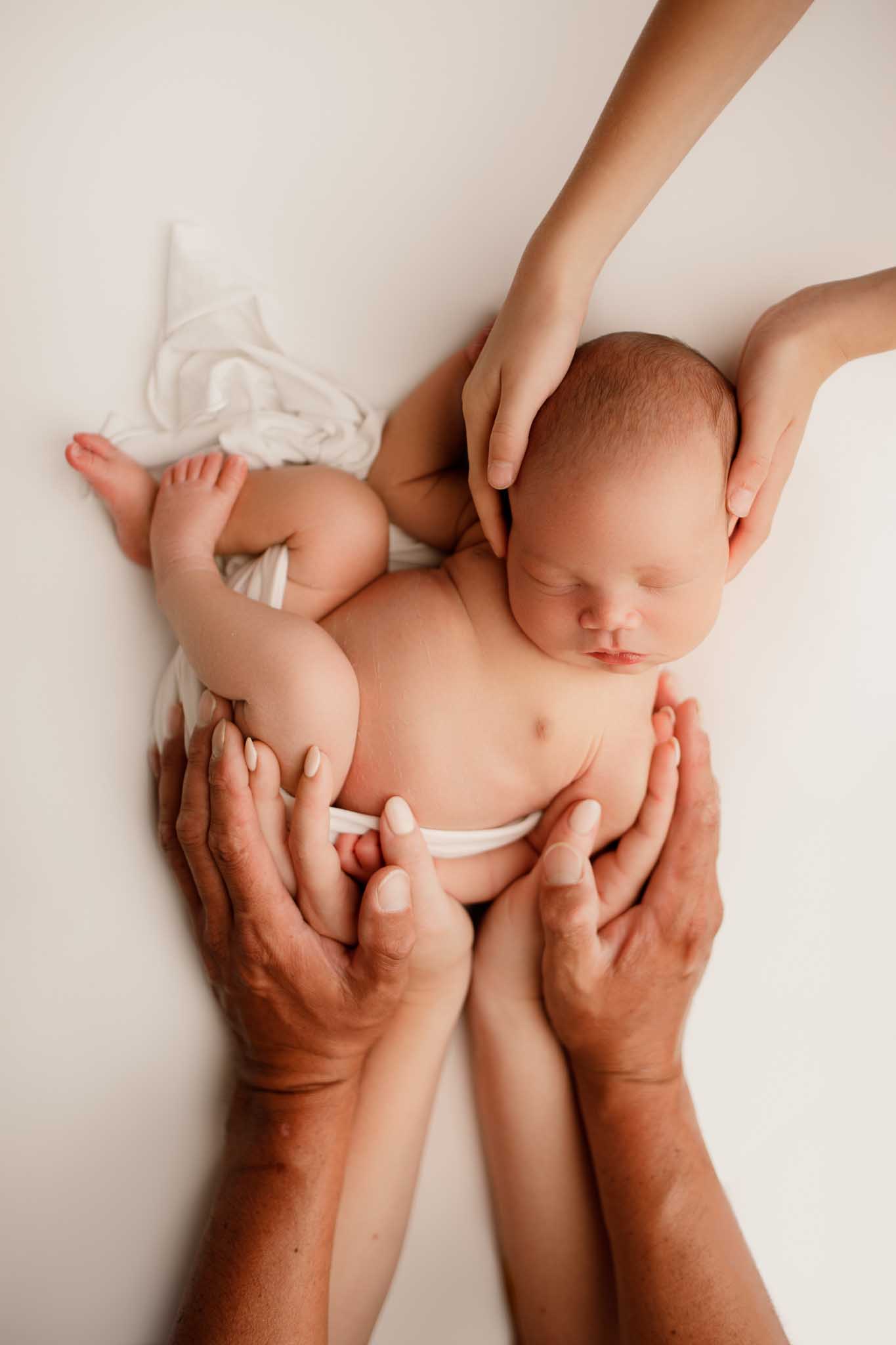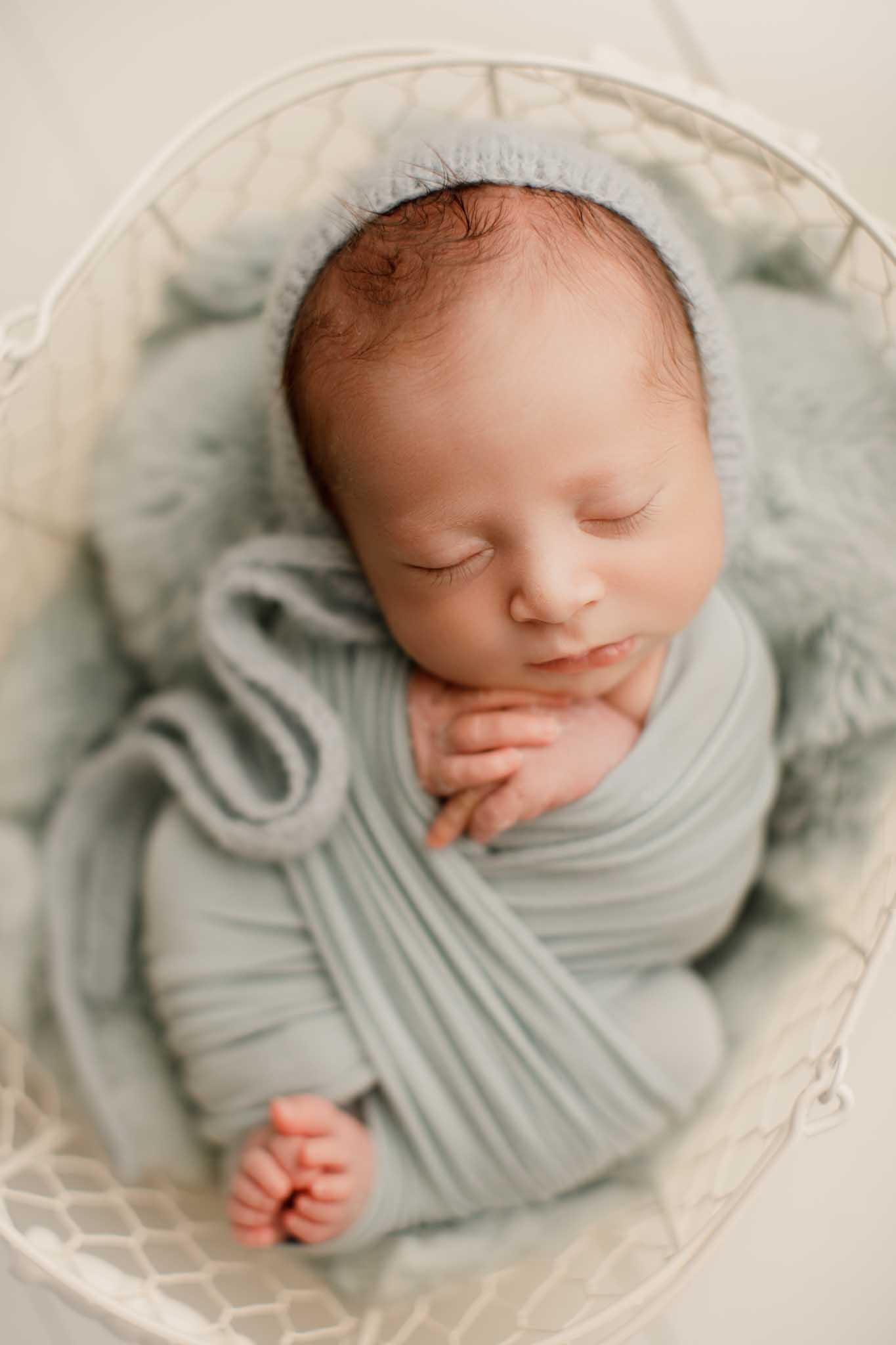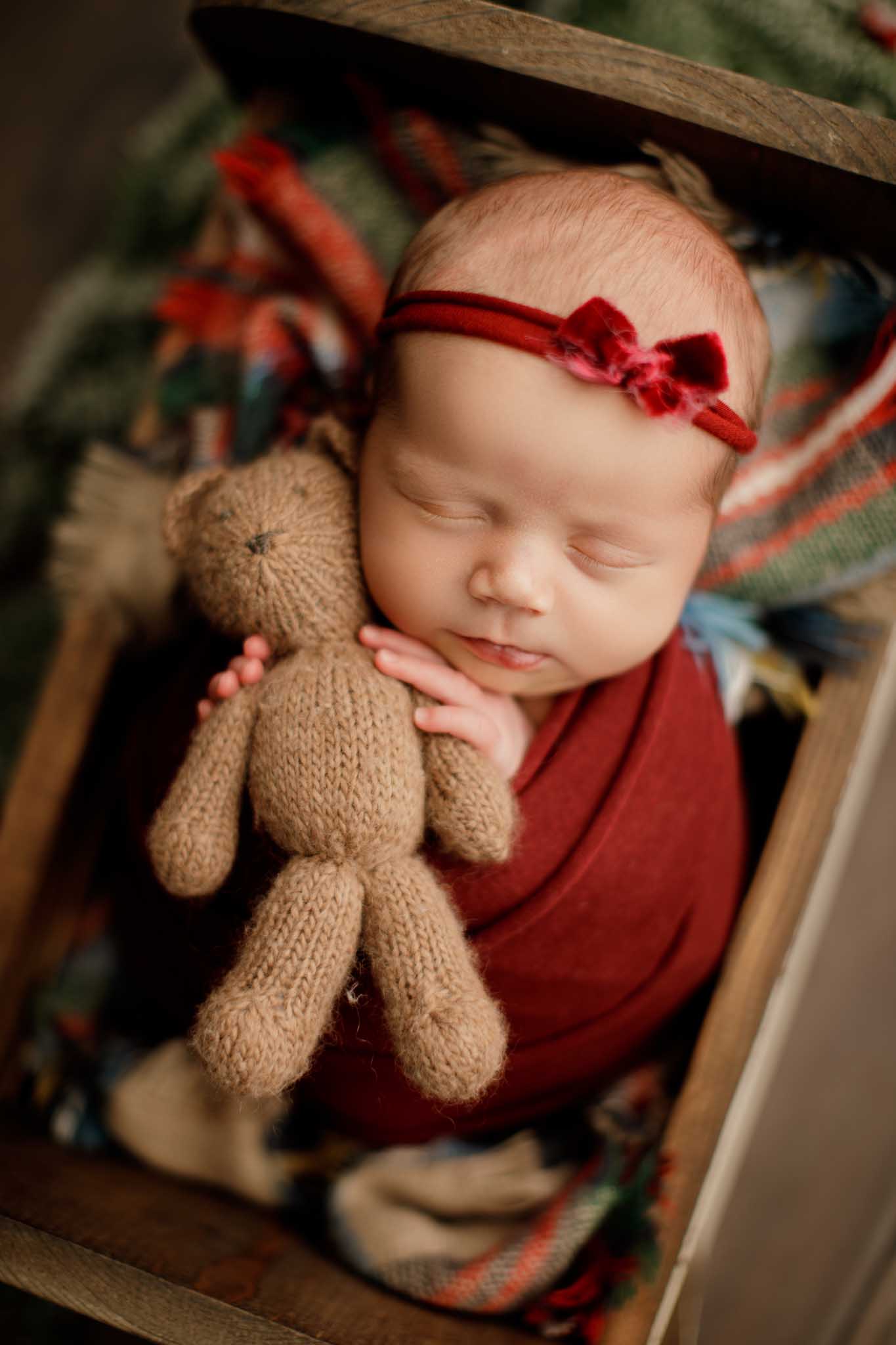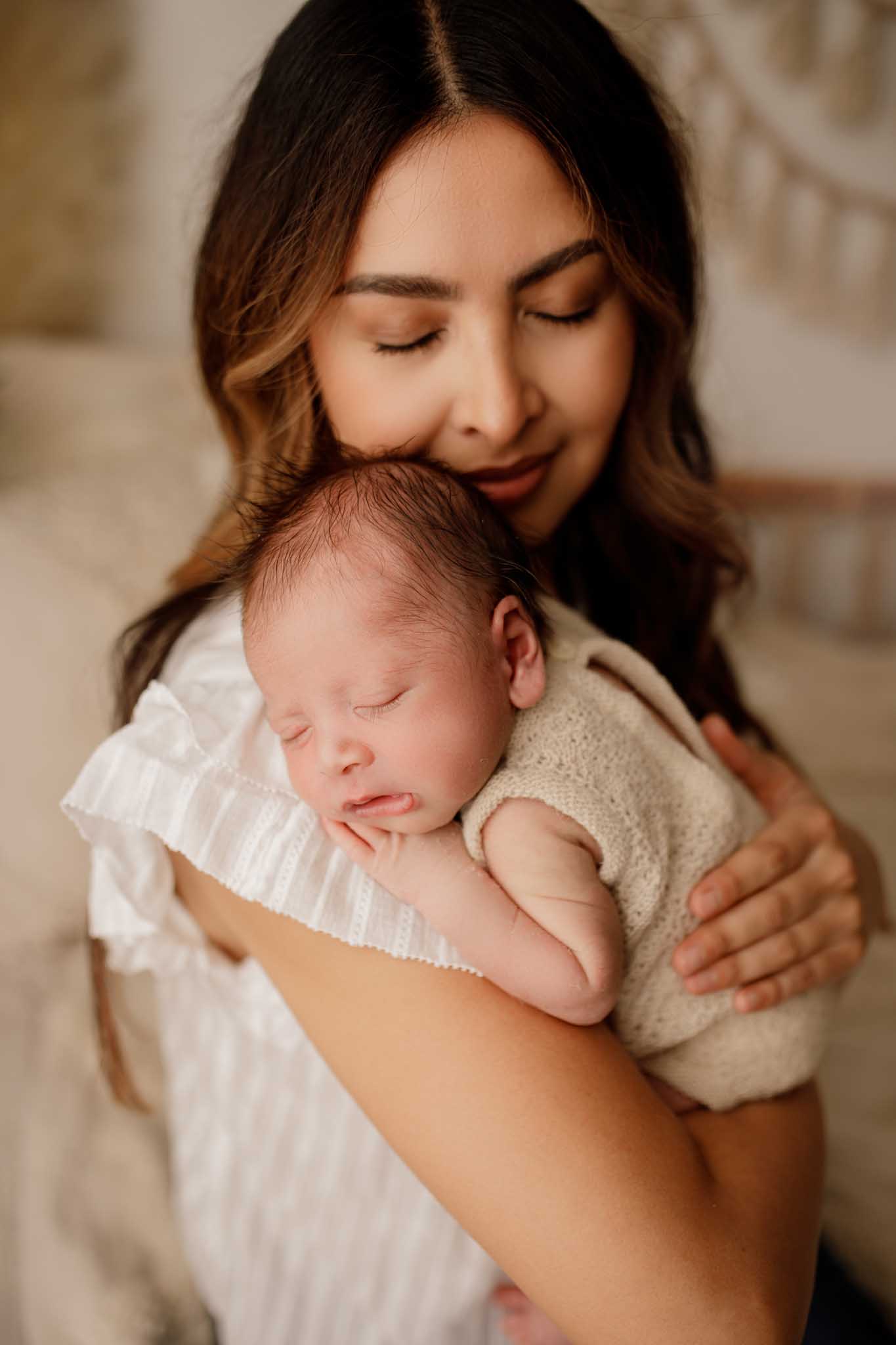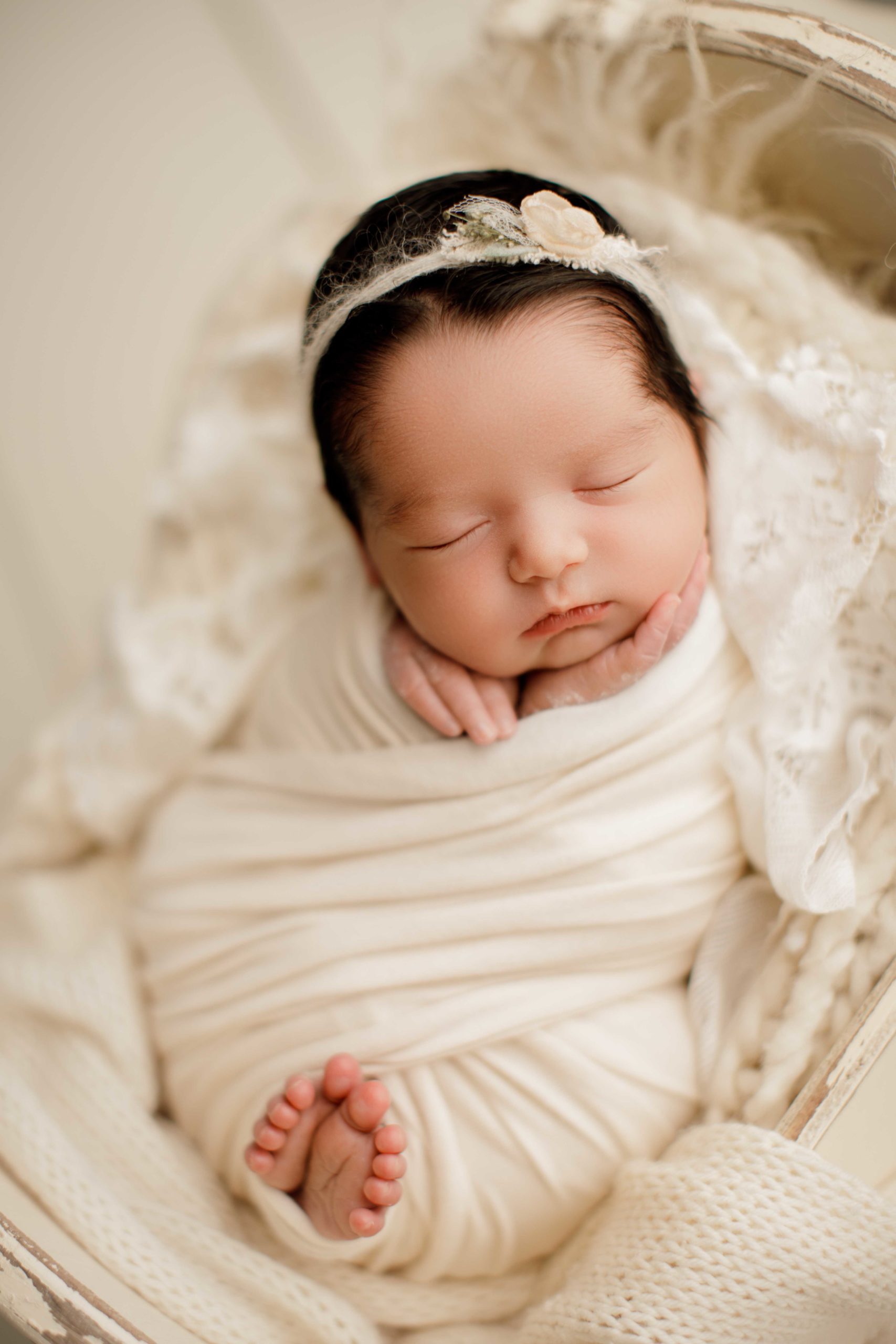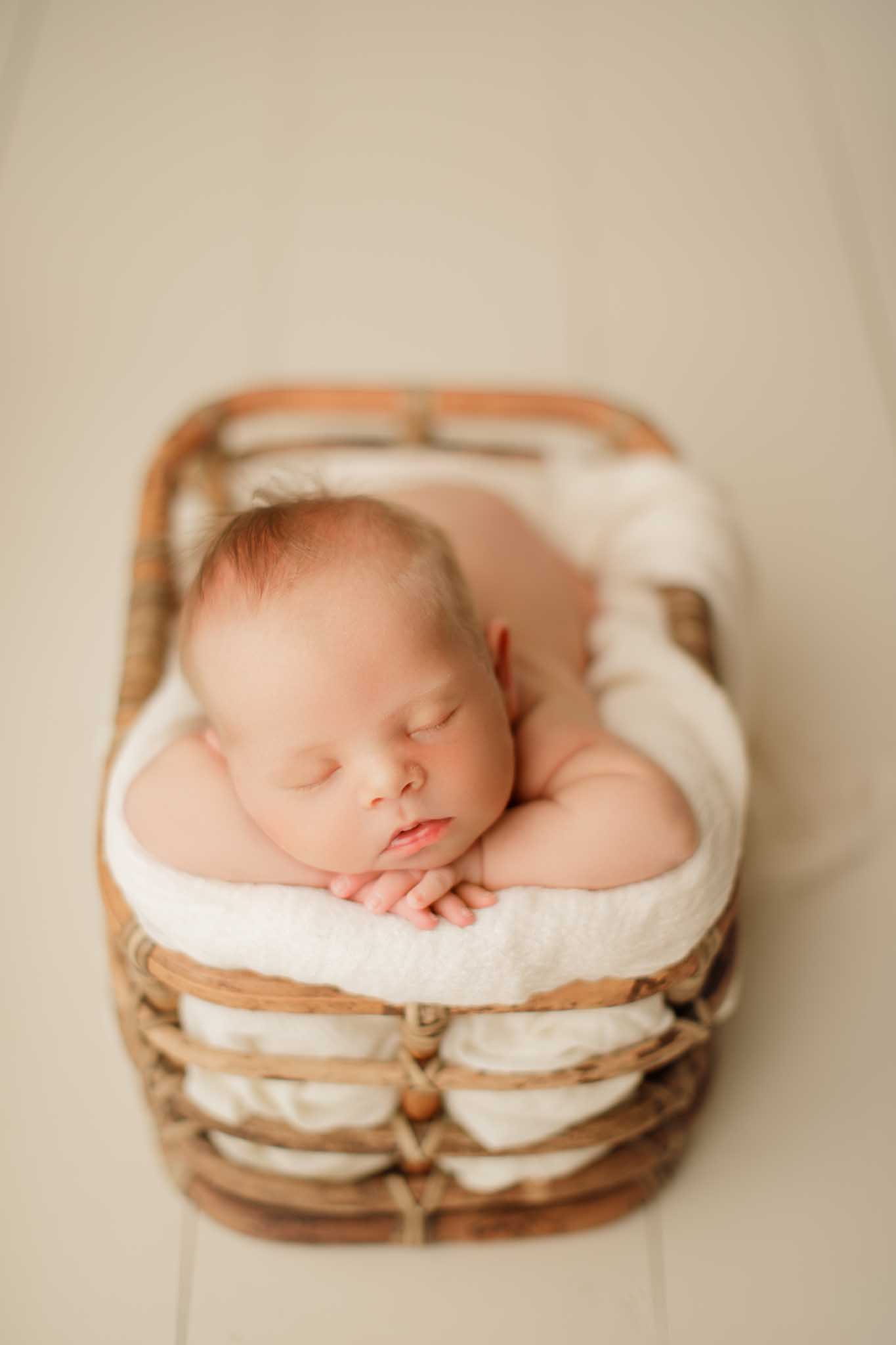 What can I expect after booking my newborn session with you?
I will contact you and give you all the instructions that you will need to get ready for baby's session. I have a Newborn Client Guide that I will provide to you. It has the answers to all of our most commonly asked questions.
However, if it doesn't answer your question, please don't hesitate to get in touch with me.  I can't wait to photograph your baby and create this unique and beautiful art for your family. 
Where will the photography session take place?
Your session will take place in my home studio. I have all the props and equipment we'll need right there. It's also a relaxing and peaceful atmosphere. Feel free to kick back and relax while I create beautiful art with your new baby. I keep the room very, very warm so that the baby is cozy and comfortable even when he or she is naked.
Please note that we'll schedule your session between 9 a.m. and 2 p.m.
Do we have copyright of our images?
You have permission to print your images, however copyright is retained by Lana Hansen Photography.
How long do newborn sessions usually last?
Newborn sessions can take up to 3 hours. But don't worry, Baby won't be posing all that time. Sometimes it can take me 15 minutes to gently coax Baby into one position!
We take plenty of breaks for milk cuddling, and clean ups.
When is the best time to book a newborn session?
We should aim to photograph your Baby in the first 14 days of life. I actually prefer 7 to 12 days old. That way, he or she will be sleepy and easy to pose, and we can get the calm, peaceful shots that parents (and grandparents) love!
If we wait too long, say older than 14 days, we run the risk of a baby who is far more alert, and he or she may have baby acne or colic. It will be a more stressful session for all of us.
How long until we receive our images?
Immediately following your session, I will upload your photos and narrow out the duplicates and unworthy photos, then email you the photos and let you choose which images you want me to edit.
Your images will be posted in an online gallery within 2-3 weeks of your session.